Between the excitement of securing your next travel nursing contract and packing your bags for a new adventure, planning an itinerary of what to do in your free time might be the last thing on your mind. Luckily, we've made things easier for you! We spoke with a few travel nurses at Favorite who move from city to city to get their take on the best places for travel nurses. Inside this article, our travel nurses give you a first-hand look at the best activities, restaurants, day trips and more in 14 of the best travel nurse locations.
Keep reading to see where your next adventure could be!
Boulder, Colorado
Boulder, Colorado is the perfect escape for those who are looking to get outside and explore! One of the most popular attractions is the Flatirons where you can hike different trails, rock climb, or have a picnic. If you're looking to shop and eat in the area, Pearl Street is the place to go. They offer a variety of restaurants and shops for all to enjoy! We asked one of our travel nurses, Savannah, what she would recommend to others visiting the area and she says, "Embrace the outdoors—take day trips to the mountains, hike, and eat outside. I love how friendly everyone is and no matter what your hobby is, Colorado probably has it."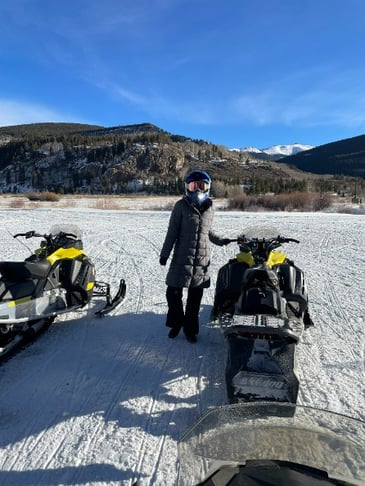 Denver, Colorado
If you find yourself visiting Denver, Colorado don't forget to make a stop at the Red Rocks Amphitheatre! Whether you're going to the Amphitheatre for a concert or just visiting, the sights are unbeatable. After your trip to the Amphitheatre, the Coors Brewery Tour is the perfect way to finish your day off right. Explore the history of Coors beer and discover the malting, brewing, and packaging process. Travel nurse, Daylee, says her favorite thing about Denver is the weather. "There are so many beautiful, sunny days with snow on the ground. I love jacket weather!" For those looking to get outside and be active, Daylee recommends visiting Garden of the Gods and the Manitou Incline. Afterwards, be sure to hit up all the local restaurants like Denver Biscuit Co and Moonlight Diner!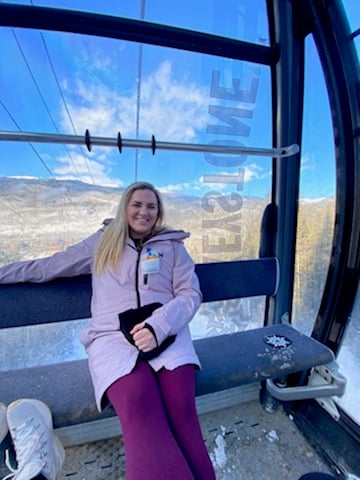 Minneapolis, Minnesota (Metro Area)
Whether you're looking to shop, explore, or get outside, Minneapolis easily makes our list of best places for travel nurses! Our travel nurses have plenty of suggestions for those who find themselves in the Twin Cities. Travel nurse, Katie, recommends attending a Vikings or Twins game if you're ever in the area. If sports aren't your thing, you can also opt to take a visit to Lake Minnetonka or go shopping at the Mall of America.
Travel nurse, Andrew, says that whenever he has free time he loves to explore the beautiful sights that Minnesota has to offer. We asked Andrew what he would recommend to others visiting the area and he says, "Minehaha falls is one of my favorites. If you're feeling adventurous, you can take a trip up to northern Minnesota and visit the countless state parks and waterfalls featured there." Lastly, travel nurse, Holly, raves about how Minnesota is the perfect place to visit because of how versatile the seasons are. If you're visiting during the summer, she recommends going to the Minnesota State Fair. It's no secret that Minnesota can get a lot of snow, so if you happen to be there in the wintertime, she also recommends winter activities like skiing, tubing, and ice skating.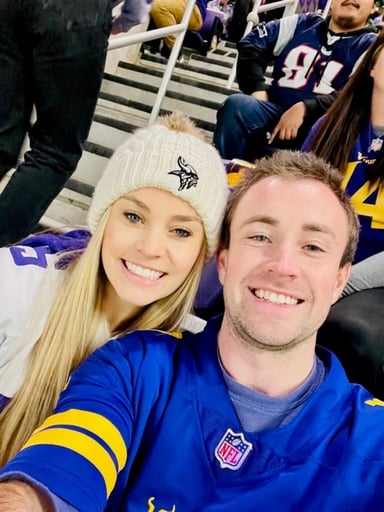 Fairbanks, Alaska
Whether you're looking to go sightseeing, relax, or get an adrenaline rush, Alaska has endless opportunities to get out and explore. The Northern Lights are a must see when visiting Fairbanks, Alaska. If you're waiting for the skies to get dark, you can find more things to do such as a visit to the spa, ice museum, hot springs, or even a trip down the mountains in a snowmobile! Travel nurse, Julie, says that "a short trip north to Chena Hot Springs is definitely a must." We also asked travel nurse, Cheryl, for her thoughts on Alaska and she says, "If you get the opportunity to come to Alaska, come and enjoy this great big state! There are so many opportunities for outdoor activities."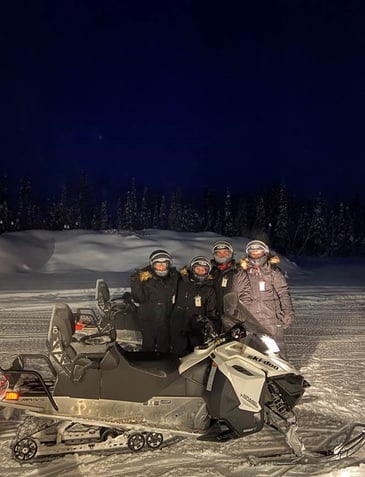 Chicago, Illinois
Reach new heights and breathtaking views when you visit the Skydeck in Chicago, Illinois. "Chicago is an absolutely beautiful city full of fun, amazing skyline views, adventure, and aesthetic places to visit" said our travel nurse, Imaan. "There is never a boring weekend here in the city!" If you're looking for more things to do in your free time during your travel nurse assignment, Chicago is the perfect place for the ultimate foodie. Their famous deep-dish pizza and Chicago hotdogs are a must-try. Chicago native, Danielle, says her go to places to eat are, "Gene and Jude's for hotdogs and fries, Pequod's Pizza (to die for), and Forbidden Root for the best old-fashioned cocktail."
Moses Lake, Washington
Moses Lake in central Washington is the perfect place for travel RNs who are looking for a getaway from the hustle and bustle of the city. Explore various parks like Sand Dunes Park, Blue Heron Park, or Potholes State Park to enjoy a weekend of camping, boating, swimming, hiking, and more! Russ, a travel nurse on assignment in Moses Lake shares a message for fellow travel nurses, "Moses Lake is a great nursing opportunity if you want something away from the bigger cities, but it's also only a few hours away from Seattle when you do want to have some fun!"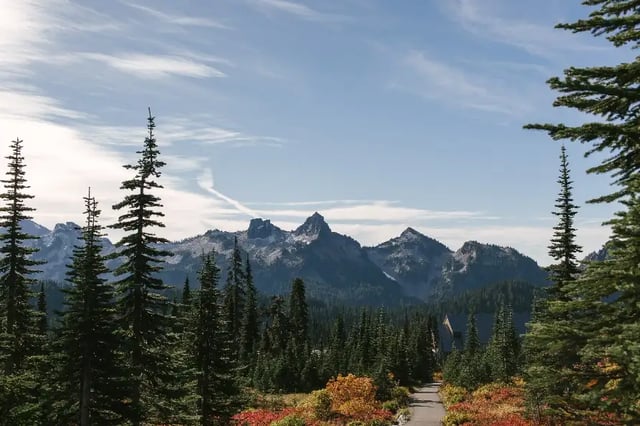 Wenatchee, Washington
Just two and a half hours away from Seattle lies the Apple Capital of the world, Wenatchee, Washington. Stop by Clara Lake for a peaceful hike with a rewarding view at the end. Our travel nurse, Kayla, says, "If you ever come to Wenatchee, I would recommend stopping by Pybus Market, hiking Saddlerock trail, or taking a 20-minute drive to Leavenworth!" Pybus Market offers all things food, bars, and breweries. The perfect stop after a long hike!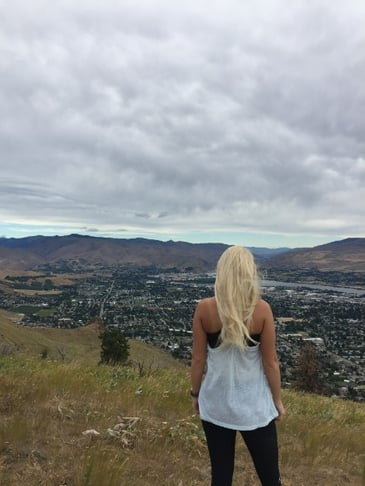 Bloomington, Indiana
Located just southwest of Indianapolis, Bloomington has a variety of activities to enjoy. Check out the B-Line Trail, a three-mile asphalt trail that stretches through downtown Bloomington. Along the trail you'll find stops like Fountain Square Mall and the Farmers' Market that are worth the visit. Travel nurse, Anna, recommends stopping by McCormick's Creek State Park to enjoy the scenic waterfalls and hiking trails. If you find yourself with extra time on your hands, take a day trip to Indianapolis, which is just an hour away.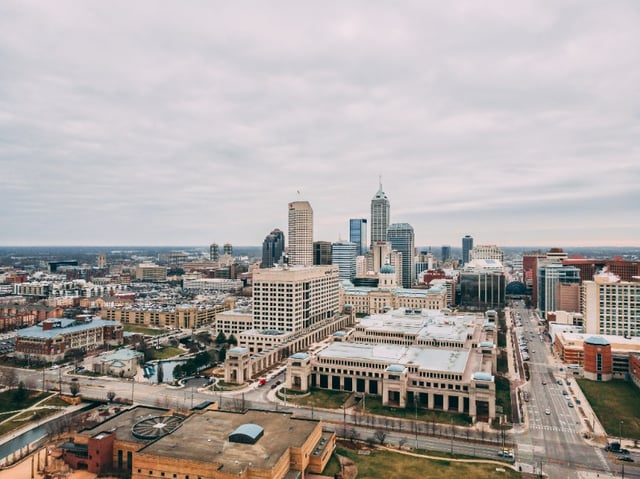 Oakland, Maryland
Looking to take a step into nature? Visit Oakland, Maryland which is three hours west of Baltimore. Explore the 50-foot waterfalls at Swallow Falls State Park, just nine miles north of Oakland. Inside the park you'll also find Youghiogheny River which flows along the premises of the park. One of the destinations that travel nurse, Stephanie, recommends is Deep Creek Lake. "Oakland, Maryland is right by one of the most beautiful vacation spots, Deep Creek Lake. It has beautiful mountains and waterfalls that are gorgeous and very easy to find!"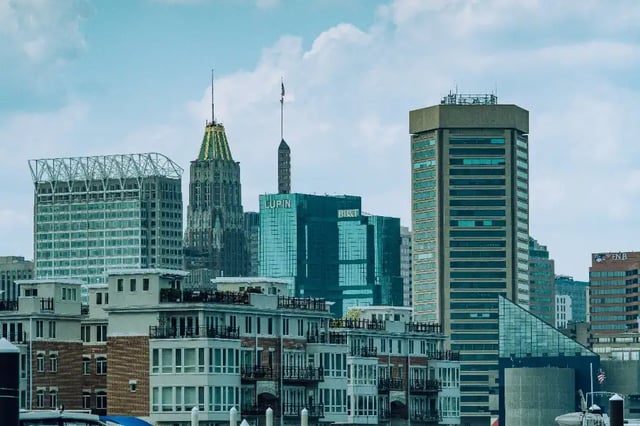 Houston, TX
Holding the title as the fourth largest city in the country, Houston makes our list of Best Places for Travel Nurses. Take a shopping trip to the Galleria, filled with hundreds of stores and plenty of options to make your next dinner reservation. Afterwards, be sure to stop by the Gerald D. Hines Waterwall Park, just minutes away from the Galleria. Looking for a place to grab a bite to eat or sit down for a drink? Be sure to check out The Pit Room if you're in the mood for barbeque or Huynh's Restaurant for some of the best Vietnamese food. If you're looking for an Instagram worthy spot to get a drink, don't miss out on Present Company. Travel nurse, Toyesha, says Houston is her favorite location for travel nursing because of all the amazing food options they have!
Okemah, Oklahoma
Home of the famous American singer and songwriter, Woody Guthrie, Okemah dedicates a mural to Woody which is the perfect photo op if you're a fan! Travel nurse, Aaron, says his favorite thing about Okemah is the scenery. "Okemah is beautiful and quiet and there's zero traffic. The people are also very friendly." If you're looking for more things to do, take a day trip to Oklahoma City, just over an hour away, where you can explore Scissortail Park and maybe even catch an Oklahoma City Thunder basketball game!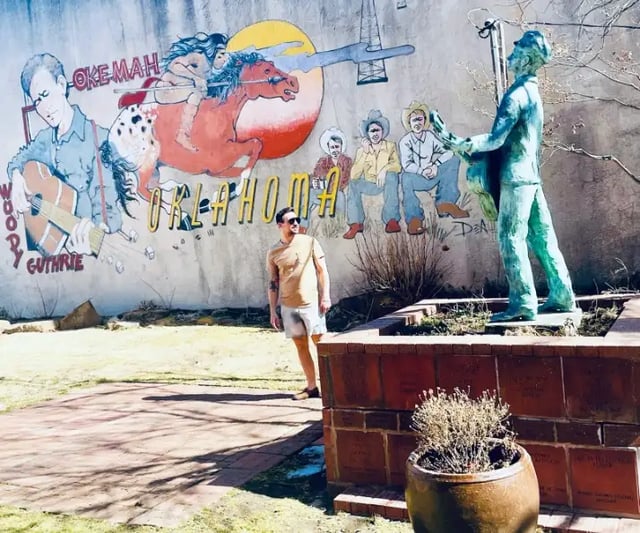 Tulsa, Oklahoma
If you find yourself visiting Tulsa, Oklahoma you'll discover many hidden gems. The Gathering Place is the ultimate spot to visit and suits all ages. Playgrounds, music, art, and nature, The Gathering Place has it all! A few other activities that travel nurse, Amanda, recommends are "Utica Square, the Aquarium, all the breweries, a visit to the Golden Driller, and an Oilers Hockey game." Utica Square is the perfect stop to make after a visit to The Gathering Place if you're looking to shop and grab a bite to eat.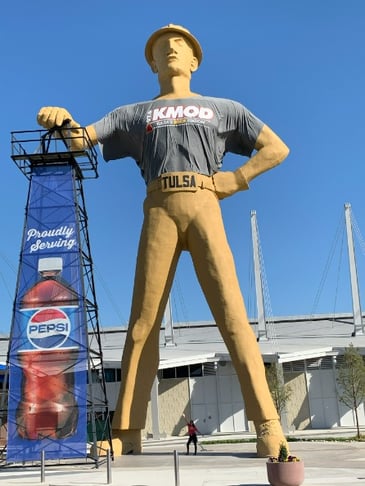 Tucson, Arizona
Nicknamed the Grand Canyon State, Arizona has all the hiking trails and parks you can imagine! Sabino Canyon in Tucson is among one of the most popular sites to visit. Other popular sites to visit include Saguaro National Park and the Tucson Botanical Gardens. Travel nurse, Jessica, says, "You have to hike the Seven Falls trail in Sabino Canyon! It's my favorite so far." Looking for some variety? Stop by the Sonora Desert Museum, a 98-acre zoo, aquarium, botanical garden, natural history museum, and art gallery.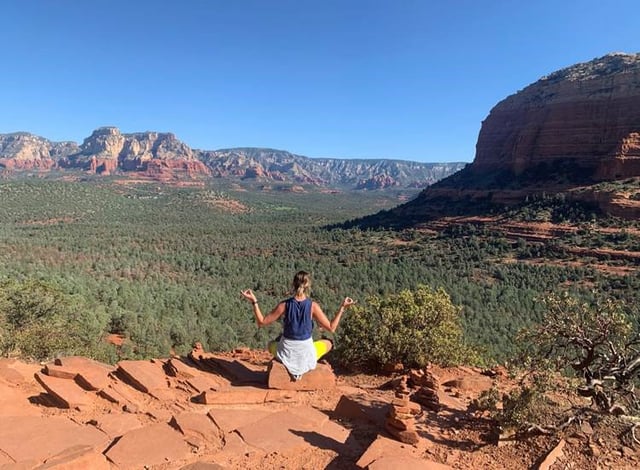 Washington DC
History enthusiasts are sure to enjoy all that Washington DC has to offer. From museums, to memorials, to monuments, Washington DC has a little bit of everything. Madison, a travel nurse on assignment in DC, says one of her favorite things to do is have picnics at the National Mall because it is surrounded by monuments and memorials! After a day of walking from memorial to memorial, Madison recommends stopping by Zepplin for some Japanese cuisine featuring sushi, cocktails, and karaoke.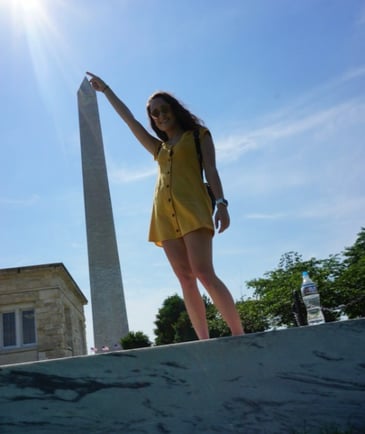 ---
We hope our Best Places for Travel Nurses list has inspired you to get out and explore new adventures on your next travel nursing assignment! Do you know of any hidden gems in these travel nursing locations? Comment them down below!
Looking for your next travel nursing job? You can view all of Favorite Healthcare Staffing's Travel RN jobs here.