As summer comes to an end, it's time to start thinking about your fall travel plans. Travel nursing is the perfect way to explore some of the country's most iconic landmarks this season! If you are a first-time travel nurse, you may have a long list of questions before embarking on your first adventure, such as how to become a travel nurse, how to prepare for your travels, and where you should go for your first fall travel nurse assignment. The good news is your Favorite recruiter will be there every step of the way to offer support and answer any questions you may have!
Need help deciding where to go for your next travel nurse assignment?
Our list of Top 15 Fall Destinations for Travel Nurses in 2021 is the perfect place to start. See what cities and their surrounding areas made our list and start exploring the country today!
Minneapolis, MN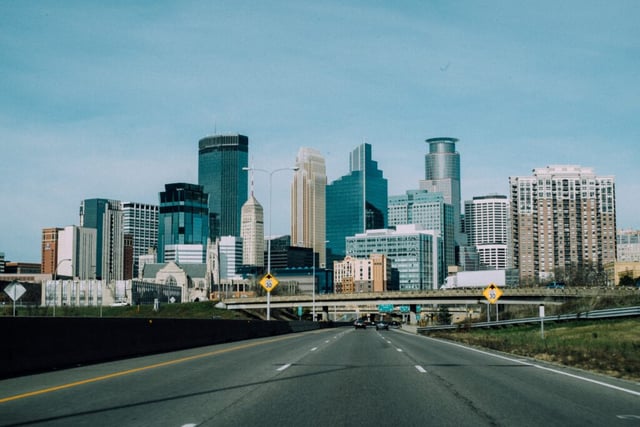 There is an endless amount of fall activities to enjoy during your stay in Minneapolis! Travel back to the 16th century and check out the Minnesota Renaissance Festival. As the birthplace of music icons Prince and Bob Dylan, Minneapolis also has plenty of live shows that make for a fun night in the city! Make sure to end your trip at the Twin Cities Oktoberfest for food, fun, and beer at the fairgrounds.
Kansas City, MO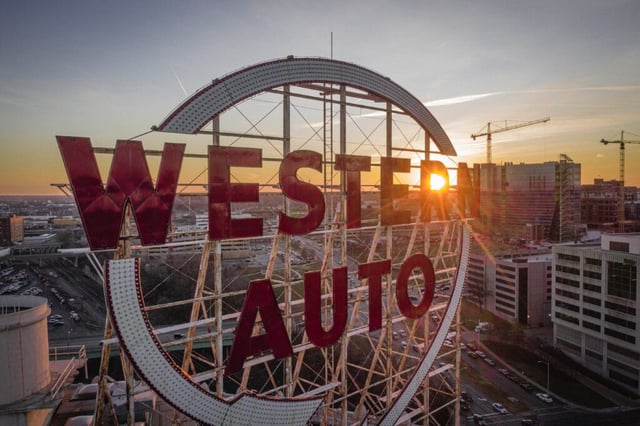 Who doesn't love football in the fall? Score some tickets to a Kansas City Chiefs game, tailgate before kickoff, and experience the electric atmosphere first-hand. For a classic fall activity, take a trip to Cider Hill Family Orchard in Kansas City, KS. Drink hot apple cider, pick pumpkins and take fall photos! Looking for something spookier? Visit Kansas City's best-haunted houses in the West Bottoms neighborhood of Kansas City or spend a day at Worlds of Fun during their "Halloween Haunt" event.
Las Vegas, NV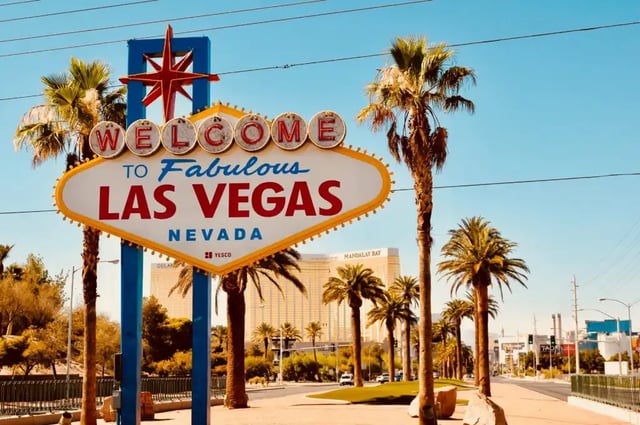 If you prefer to skip the cooler weather and want to head somewhere warm, travel to Las Vegas for your next assignment! Go horseback riding in the desert during sunset and end the evening with dinner. If you're looking to enjoy the city from a unique perspective, take a segway tour of Downtown Las Vegas and see some of the most famous attractions around the city. Plan to take a short trip outside Vegas and visit the Red Rock Canyon National Conservation Area for some spectacular views of nature!
Chicago, IL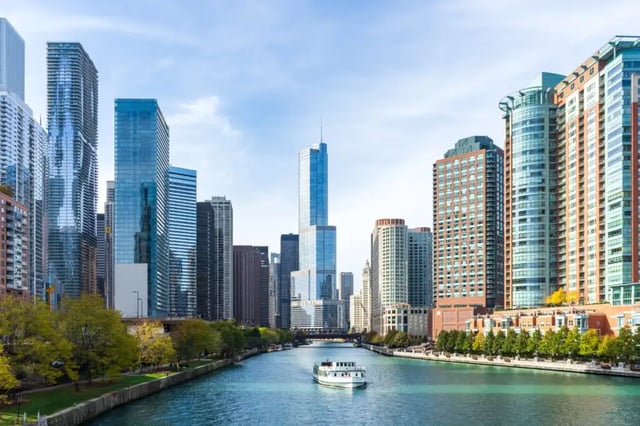 Shopping districts, nightlife, and an Instagram-worthy food scene are just a few things the Windy City has to offer. There is nothing better than the Midwest during the fall season with beautiful foliage and plenty of outdoor activities! Stroll through Maggie Daley Park for a breathtaking view of downtown Chicago and spend the day with a picnic in the park for all the fall feels. Stay warm on a chilly day and visit one of the city's many museums for an unforgettable experience.
Buffalo, NY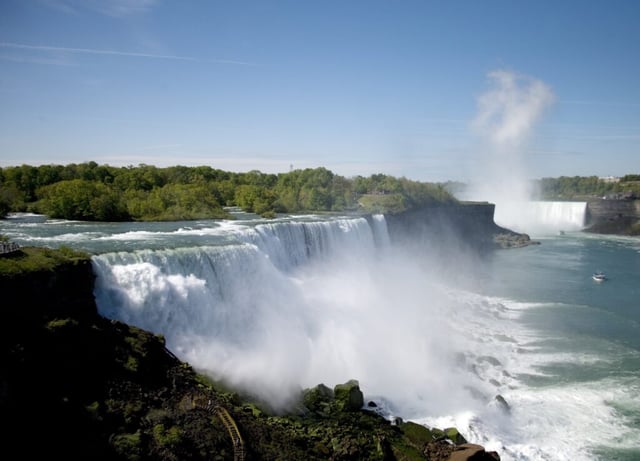 Make a trip up north to Buffalo, New York for a unique fall experience! Pick out your pumpkin at one of the many pumpkin farms to carve your perfect jack-o'-lantern! Need a new fall wardrobe? Shop at local boutiques for your scarves, sweaters, and boots! For craft beer enthusiasts, make sure to get a taste of the season at some of the best breweries around the city and try all the latest fall flavors. Take a short drive up to Niagara Falls to witness the breathtaking views of this famous waterfall!
Denver, CO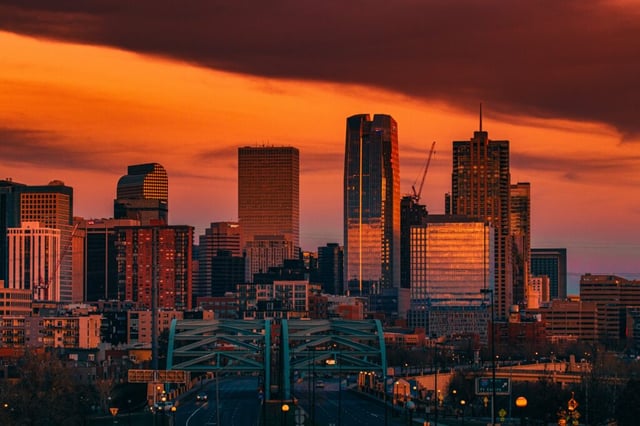 Denver is the perfect location for those wanting to experience the hustle and bustle of city life and for those who want to escape to nature. Hiking, skiing, and exploring the city – Denver has it all, especially during the fall season! A great way to kick off the fall season is to visit the Denver Film Festival and experience the best storytelling from around the world! Immerse yourself in the Museum of Nature and Science and take in all the museum has to offer, from hand-painted murals to the history of dinosaurs. End the trip with a musical experience at the Red Rocks Amphitheater for a concert of a lifetime!
San Antonio, TX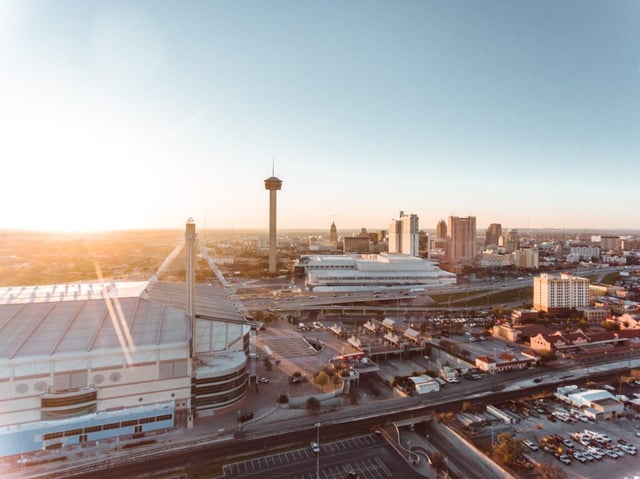 San Antonio has beautiful fall weather with exciting events to begin your autumn season! Hike, bike, or walk the open green spaces and parks to soak up the gorgeous fall weather or kayak the Mission Reach section of the San Antonio River. Explore the arts and culture at The Witte Museum, the San Antonio Museum of Art, and much more this season!
Austin, TX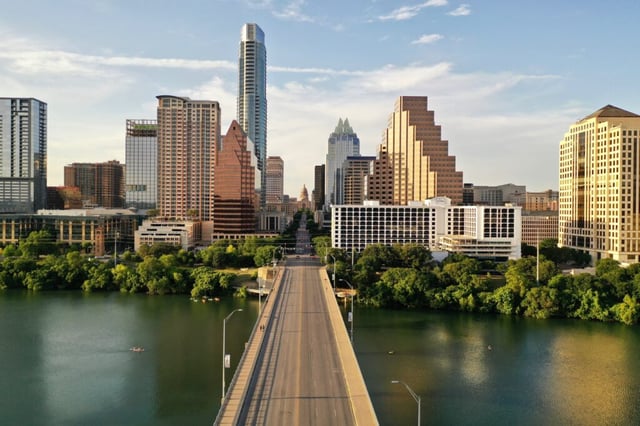 Fall in Austin, Texas is the place to be! Hit the trails this season with a guided horseback ride in southeast Austin. Take a daytime tour or book a sunset ride for an unforgettable experience. Enjoy the cool weather under the stars at the Blue Starlite Mini Urban Drive-In for a classic movie night. End your trip with a brewery tour at Austin Beerworks and try all the popular seasonal beers!


Fairbanks, AK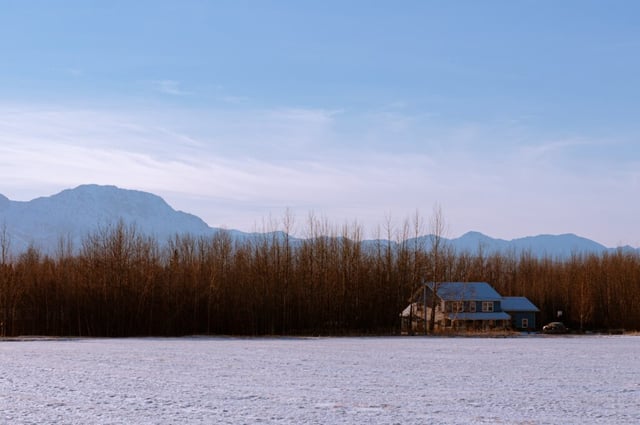 What better way to see the Northern Lights than in Fairbanks, Alaska! Make sure to stay up late to view a spectacular show in the sky. Live performances and art shows are such a great way to stay entertained this season. See a show at the Fairbanks Drama Association for a fix of the theatre! The University of Alaska's scenic Fairbanks campus is home to the Georgeson Botanical Garden and is a must-visit destination for those with a green thumb.
Raleigh, NC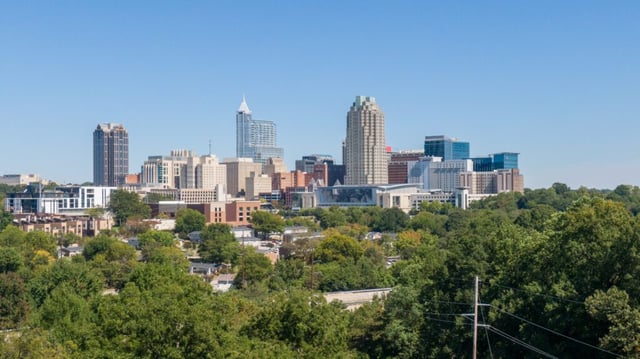 Raleigh has a long list of Fall Festivals for you to explore! The North Carolina Wine, Cheese, and Chocolate Festival is a great way to begin your trip, just make sure to work up the appetite by touring the most picturesque outdoor murals! With the excitement of Fall arriving also comes Football! Attend a football game at North Carolina State University for some tailgating and gameday fun!
Richmond, VA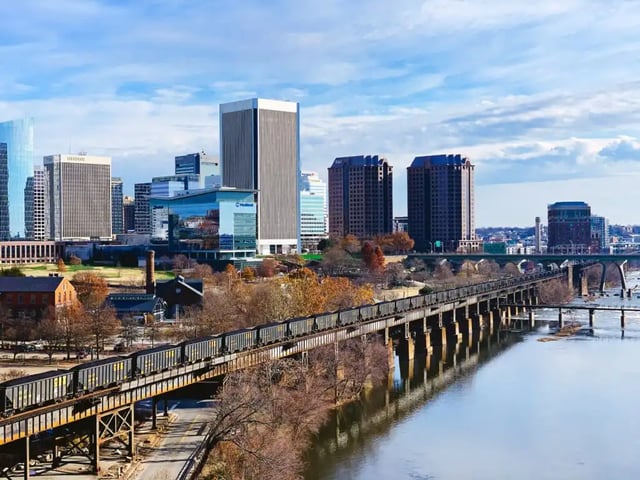 With great views all over the city, Richmond, Virginia is the perfect place to enjoy the fall foliage. Track through the hills, grab your camera, and capture the colorful city of Richmond! Coffee lovers should visit the city's locally roasted coffee shops like Sugar & Twine. Richmond also has a very large thrifting culture so be sure to visit well-known stores like Diversity Thrift and hunt for unique pieces to add to your fall closet!


Portland, OR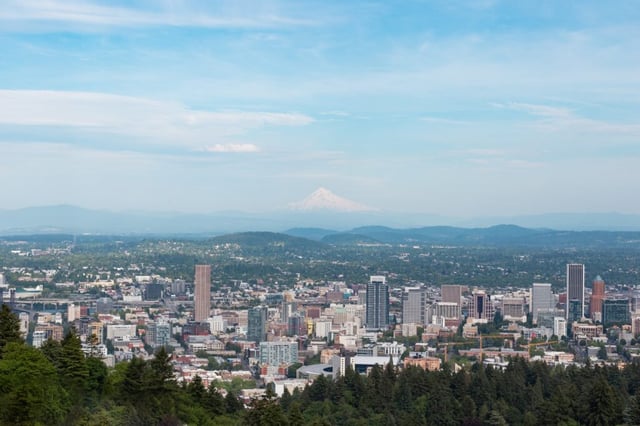 Portland is easily the must-see destination of the Pacific Northwest. The City of Roses boasts a top-notch craft beer scene with over 100 breweries located in the metro area and has diverse and affordable street food lining its pedestrian-friendly streets. Adventurers will also be satisfied and can find miles of trails for hiking and biking – the perfect fall activity!


Lexington, KY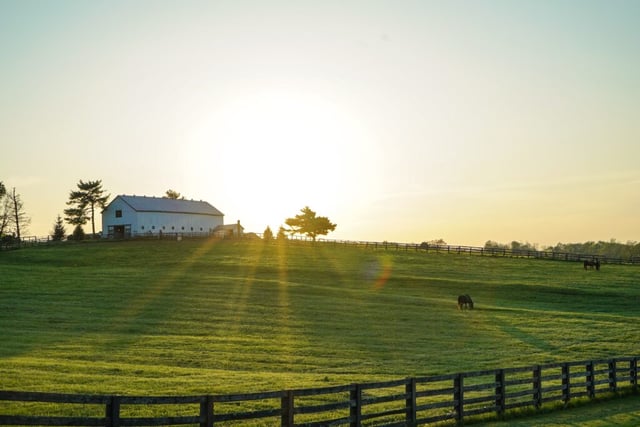 Home of the Keeneland Race Track and just minutes outside of Lexington, head out to Keeneland, KY to see the iconic horse racing track! Lexington is also a popular spot for street festivals. There is so much local food to enjoy with friends which allows you to take in the entire city during the fall season! Kentucky is also well-known for its Bourbon Trails. There are 17 distilleries around the area for you to enjoy during the length of your assignment.
Indianapolis, IN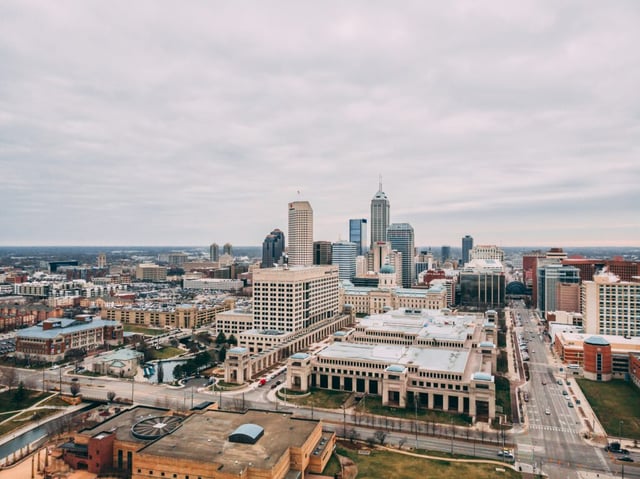 Fall is a great time for adventurous activities like going for a bike ride! Enjoy your bike ride through the Monon trails which stretch through downtown or ride the zip line at the Natural Adventure Playground for a bird's-eye view of the fall-colored leaves. End your trip at the Indianapolis Art Center for classes that will ramp up your art skills!


Burlington, VT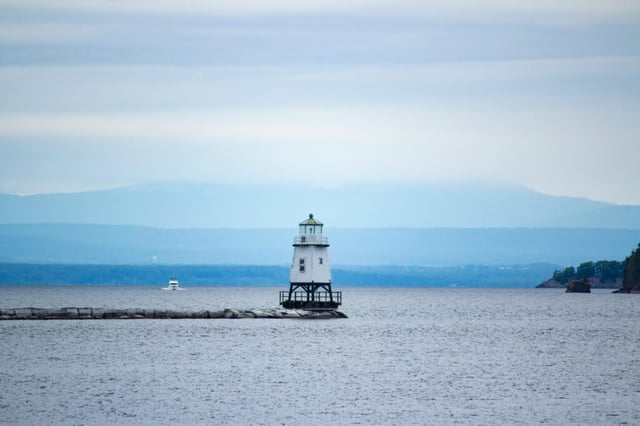 Burlington, Vermont is another iconic fall destination! Bike the Island Line Trail, Vermont's famous and most-visited trail, for a breathtaking view that you must see with your own eyes. Taste the flavors of the season at the Burlington Farmers Market, one of the oldest and largest farmers markets in the United States. With over 90 vendors, you will never run out of options.
Interested in fall travel nurse contracts in any of the locations above? Or is there somewhere else on your list? Complete an application online and a Favorite recruiter will help you embark on your next fall travel nursing adventure! Stay up to date with Favorite Healthcare Staffing by following us on Facebook, Instagram, LinkedIn, and Twitter.