Experience the rebranded Favorite Staffing App
Update! The Favorite Staffing mobile app is now Mobilize, powered by Favorite Healthcare Staffing! The latest version of the mobile app displays the rebranded name, Mobilize, as well as a new logo and icon. Other updates include a brand-new bottom navigation bar and an added feature to sort your job search results!
Learn about our existing app features like searching for jobs and saved job searches below. You can read our mobile app blog post for step-by-step instructions on how to instantly match to open per diem shifts, upload your credentials, and more.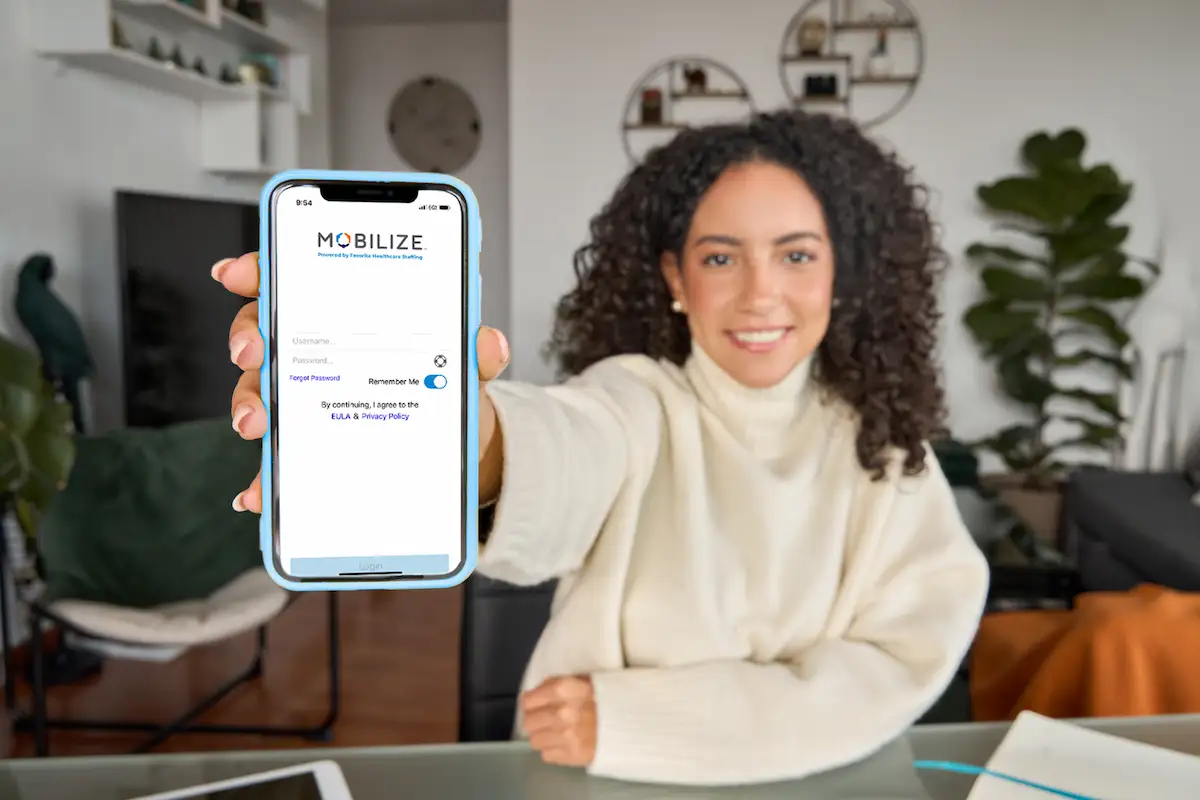 Download the Favorite mobile app
To take advantage of all the Mobilize app features, simply create a profile with Favorite by applying here. If you already have a profile with Favorite, login to the app now to find your dream job.
Simplify your work life and maximize your productivity by downloading the Mobilize app from the Apple App Store and Google Play Store today!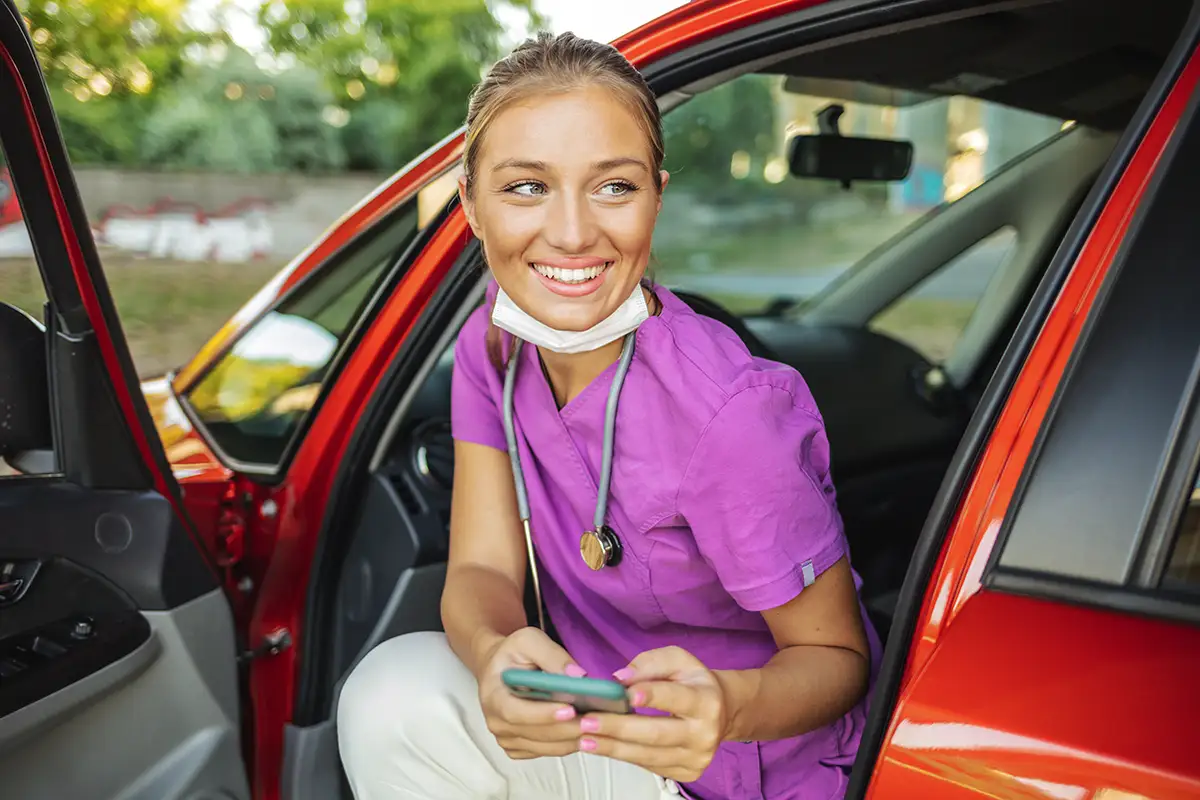 View open job opportunities
The Favorite Healthcare Staffing mobile app, Mobilize, conveniently allows you to see all our current job openings. Easily access available per diem shifts near you, local contract positions, travel assignments, and direct hire jobs. You can even filter your job search by employment type, your class and area, a specific facility or facility type, the location, the shift or schedule, and more. 
As you search through open jobs, a new feature allows you to sort your job search results by pay rate, start time, facilities closest to you, and facilities you have worked at in the past. Start searching for your dream job in the app today!