Each month, Favorite's Allied Health team will choose someone to be featured as our Allied Traveler of the Month. We will share photos and our Q & A sessions to help others get an inside look at the life of an allied health professional! Keep reading to learn more about this month's pick and search our nationwide allied opportunities.
Meet this month Allied Traveler of the month, Odale, Registered Respiratory Therapist!
Who or what inspired you to pursue your profession?
I have a family friend who is an Anesthesiologist, and they were a big influence on me becoming an RRT.
What has been your favorite assignment location so far and why?
My assignment in Indiana! The team and staff welcomed me and made my transition to the facility and city easy.
What is your favorite thing about traveling as an Allied Health Professional?
My favorite thing is gaining new friends in the medical arena.
What is one thing you can't live without while traveling?
I always have SpongeBob SquarePants cartoons playing.
What advice can you give other Allied professionals who are interested in travel contracts?
Enjoy your time and don't forget to make it fun.
What are the biggest lessons you've learned while working during the COVID-19 pandemic?
I've learned to appreciate each day more and to realize we as health care professionals have a specialized set of skills that our community needs.
Tell us what makes you unique! What do you enjoy doing outside of work? Any hobbies or interests?
I am a motorhead and I love cars. Most importantly I am a huge muscle car fan!
If you have any other thoughts or messages for fellow healthcare heroes, share them here!
I have been very fortunate with the assignments I have had. Favorite has made my experience as a traveler very simple with their mobile app and continuous communication. My recruiters ensure I receive what I need so that I can focus on helping the community during this time of need – one breath at a time.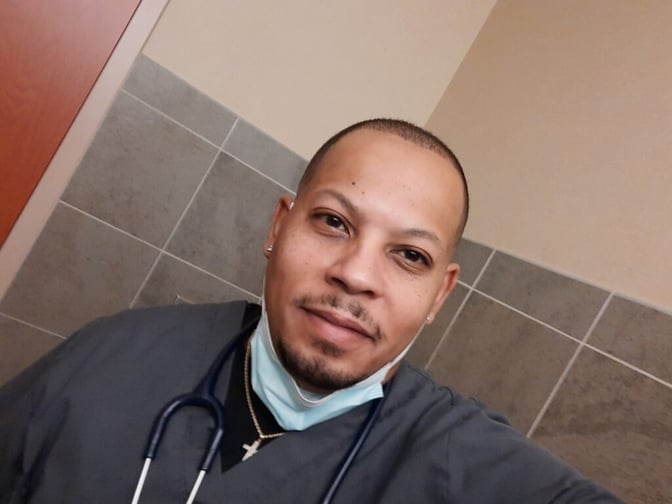 Ever wondered what it would be like to explore the country while you work? Join Favorite Healthcare Staffing, an allied staffing agency, and become part of our Allied Travel team! Stay in touch with Favorite by following our healthcare blog and connect with us on Facebook, Instagram, LinkedIn, and Twitter!