Each month, Favorite's Allied Health team will choose someone to be featured as our Allied Traveler of the Month. We will share photos and our Q & A sessions to help others get an inside look at the life of an allied health professional! Keep reading to learn more about this month's pick and search our nationwide allied opportunities.
Meet our June Allied Traveler of the Month, Liliana!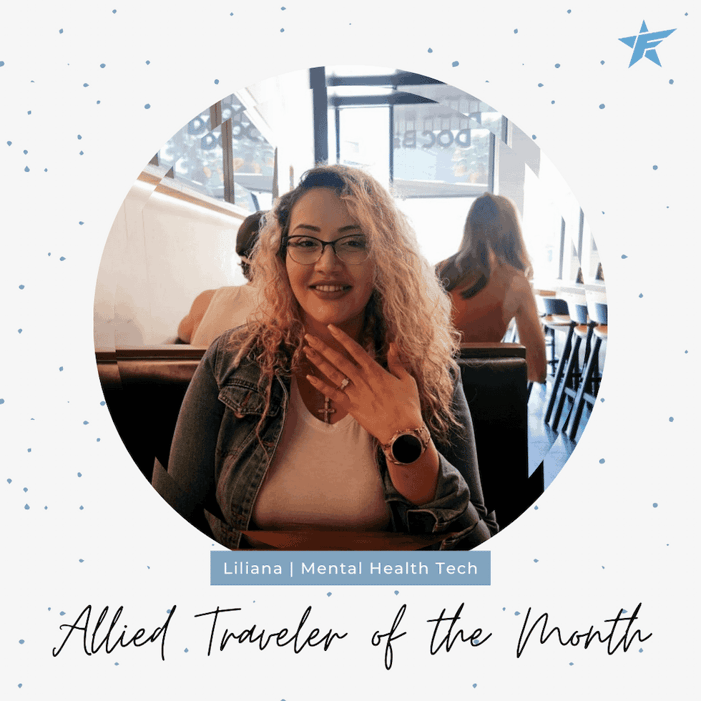 Who or what inspired you to pursue your profession?
Of course, my family has been a huge inspiration for me. Two of my kids are autistic and I have had to deal with multiple outbursts, some that I couldn't control at times. That gave me the motivation to learn more about mental health and find out different ways to help them and anyone who needs it.
What has been your favorite assignment location so far and why?
My favorite assignment has been Florida. The people here treated me great. I got to enjoy the beautiful weather, the beaches, and attractions.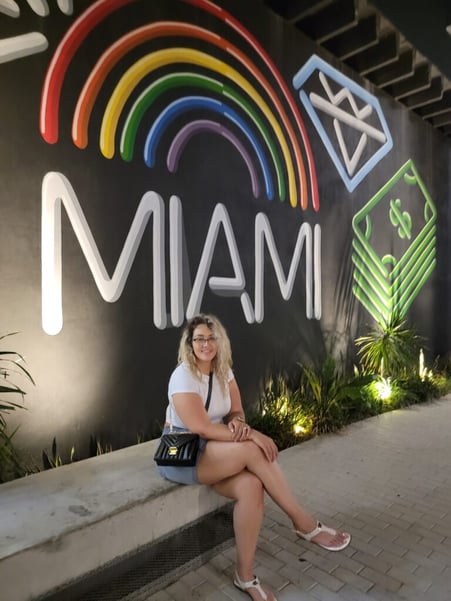 What is your favorite thing about traveling as an Allied Health Professional?
I enjoy being a part of a team that can help others during difficult times. So many people depend on us and being able to travel to where it was most needed and meet so many amazing people and places have been an amazing journey.
What is one thing you can't live without while traveling?
My phone! It helped me feel like I had my family near me. Thank God for video calls, and of course some good coffee in the mornings.
What advice can you give other Allied professionals who are interested in travel contracts?
Traveling all over the U.S during this Pandemic was a struggle at times because of being away from family. But honestly, that feeling of accomplishment is the greatest in the world. If you're truly passionate and like to explore and travel, this is a great opportunity for that as well.
What are the biggest lessons you have learned while working during the COVID-19 pandemic?
I learned how deeply passionate and grateful I am to have been part of a team that can make a difference in people's lives. People are so vulnerable, and I would love to be able to do so much more for the community. I learned that it's never too late to return to school and pursue a higher degree.
Tell us what makes you unique! What do you enjoy doing outside of work? Any hobbies or interests?
I enjoy spending time with my four beautiful children and my fiancé. I'm the type who will come home from work and just say, "Help me pack. We are going out of town!" I guess you can say I'm spontaneous. I love traveling and being able to admire the beauty in every city and state.
Ever wondered what it would be like to explore the country while you work? Join Favorite and become a part of our Allied Travel team! Keep an eye on our healthcare blog for more news and updates. Make sure to also follow us on Facebook, LinkedIn, Twitter, and Instagram!