Favorite Healthcare Staffing has placed thousands of nurses and healthcare professionals around the country for 40 years and counting! From per diem assignments, local and travel contracts, to permanent and temp-to-perm placement, Favorite has a variety of placement opportunities!
As we celebrate our 40th anniversary, we are excited to continue to feature our incredible healthcare professionals who have been a big part of Favorite's journey.
Meet tour next #FavoriteFamilyFeature, Traci! Traci is an RN who has worked for Favorite for two years. She's had the opportunity to work in a variety of nursing areas including trauma, pediatrics, and long-term care. Keep reading to learn more about this rockstar nurse!
Who or what inspired you to pursue your profession?
My twin sister, Lisa, and I inspired each other to pursue nursing. Lisa died suddenly in 2019 while we were serving as camp nurses for Adam's Camp – a program for special needs kids and adults. Now, everything I do is inspired by our joint love for the profession and to ensure that everything I do will make her proud.
What is your favorite memory from working with us?
I have enjoyed all my assignments, including the pediatric clinics and the VA nursing center. I am particularly happy working at my current facility and hope this
assignment continues indefinitely. I believe I have found my "home" in this position and have already been promoted to Clinic Lead.
In what ways has healthcare changed throughout your career?
Health care providers have never varied from their mission and goals to provide the best care possible for their patients. Unfortunately, some healthcare facilities and most insurance companies have created barriers to patients. It feels like money, rather than great care, is the driver and I find this is a sad situation for our country.
And, of course, the pandemic has created many other issues within the healthcare industry. The providers (along with the housekeepers, food service workers, therapists, etc.) working within this environment continue to impress and inspire me.
What is one piece of advice you would give to your younger self in this field?
Be more confident! You know your stuff and you're a compassionate, caring nurse.
How have your patients inspired you?
I struggled with several significant health issues while I was growing up. I understand the fear, the pain, and the unknowns of being a patient. I can relate and empathize. Working with patients who push through some of the worst days of their lives, follow their healthcare directives, and focus on the joy that could be waiting in the future reminds me every day why I love being a nurse.
What do you find most rewarding about your job?
Everything about my job is rewarding. Watching patients get the care they need and/or get better, helping newer nurses grow and thrive as their preceptor, and working with like-minded staff who help me be better every day.
What keeps you motivated when times are tough?
I always want to make my family and friends proud of me. Additionally, the answer to the question above keeps me going.
How do you see the future of healthcare?
That's a hard one. My hope is that this administration will be able to help people get better and more affordable healthcare. Until the pandemic is under control, though, I think it will be difficult to predict the future.
What skills do you think are important to possess to be successful in your profession?
Competence, confidence, and a willingness to learn at every turn. Also, compassion, self-awareness, and enjoy being a team player.
Tell us what makes you unique! What do you enjoy doing outside of work? Any hobbies or interests?
I really enjoy spending time with my family, friends, and boyfriend. My boyfriend Jay and I especially like to go ATVing and camping. Additionally, I enjoy reading, watching great TV, and musical theater.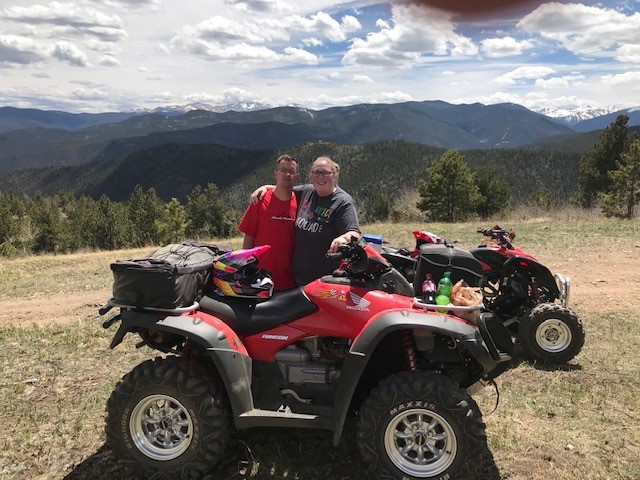 What is your favorite quote?
"No one can make you feel inferior without your consent." – Eleanor Roosevelt.
What three traits define you?
Compassion, accountability, and responsibility.
Want to learn more about our job opportunities? Stay updated with our healthcare blog, and make sure to check back next week for another Favorite Family Feature! We will spotlight our healthcare professionals all month long! To join the #FavoriteFamily follow us on Facebook, Instagram, Twitter, and LinkedIn!