As we continue Favorite Healthcare Staffing's 40th anniversary celebrations, we are excited to feature our branch, corporate and temporary staff and recognize their efforts and achievements. Our employees are an integral part of the #FavoriteFamily and we are excited to highlight these amazing individuals and all they have accomplished.
Meet our next #FavoriteFamilyFeature, Rylee! Rylee is the Senior Recruitment Manager for the Travel Nursing Division. Keep reading to learn more about her story.
What is your current role and title at Favorite?
I lead a team of about 70 Healthcare Recruiters within the Travel Nursing Division at our headquarters in Overland Park, KS. Our Recruitment Team is collaboratively focused on sourcing top talent within the nursing industry to meet the needs of clients nationwide. I assist in developing effective recruitment strategies, sharing market knowledge and forecasting trends, as well as providing successful techniques and continued training for our team. I am also heavily focused on interviewing and hiring to grow our team to 100 recruiters!
Have you had any other roles at Favorite? Please describe the path you took to get where you are now.
Yes, I've held several other roles at Favorite! I began my career as the sixth Recruiter to join the Travel Nursing Division in 2015 and grew into other roles, such as Senior Recruiter, Recruiting Supervisor, Account Manager, and ended up back on the Recruitment side in my current role as the Senior Recruitment Manager. I love that I've had a front-row seat to our company's growth and progress over the years. It has been so fun to witness and play a part in the progression from 6 to 100 recruiters and all that goes along with it!
What, or who, contributed to your decision to work at Favorite?
The people! I like to think I have a good read on people and tend to trust my gut. After I graduated with a Bachelor's in Health Science, I knew I wanted to begin my career in some capacity in the healthcare industry. I accepted a request to interview virtually via Skype (before virtual was the norm) and the rest is history! My gut instinct was right, and I've been very fortunate to be surrounded by peers and leaders who have provided mentorship, friendship and continuously believed in me and my potential.
What is it like working at Favorite?
Working at Favorite means you'll be heard, challenged, and supported alongside some of the most committed and hardworking people
What is the most rewarding aspect of your job?
The most rewarding aspect of my job is helping recruiters to perform at their highest potential, which in turn provides top-quality healthcare professionals to care for patients across the U.S.
What lessons have you learned while working in the healthcare industry during COVID19, either personally or professionally?
COVID-19 has tested everyone in the world. However, being in a line of work that is directly impacted by the pandemic, as well as being affected outside of work, has reassured me of my resiliency and strength. My team has also been challenged over and over throughout the past 18 months of the pandemic and we are confident we can conquer just about anything thrown our way. We have pulled off some crazy things as a group and it has created a special bond among us for sure!
What keeps you motivated when times are tough?
Sometimes you must take a step back and see things as a bigger picture and know it could always be worse. Our team does a great job of picking each other up when there are tough days, and we always get through it!
What do you enjoy doing outside of work? Any hobbies or interests?
Outside of work I enjoy traveling (normally to the mountains!) with my husband, Tyler. We have three dogs and one cat that keep us busy as well – Niko, Moose, Emmy, and Mittens. Anytime we can catch live music or try a new restaurant, we do. I also enjoy interior design and home projects!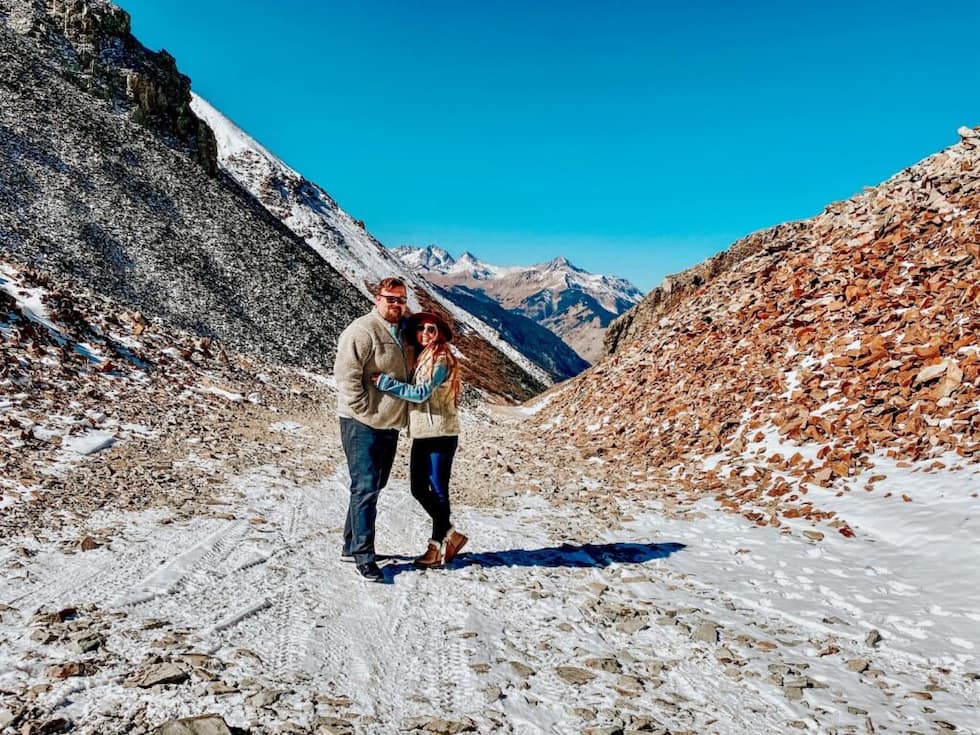 How would you describe your team?
Resilient, Patient, Generous, Creative, Helpful, Dependable, Passionate, Focused, Talented, Achievers… just to name a few!
What is one of your favorite memories while working at Favorite?
There have been so many! The most memorable and impactful ones? 2020 sums it up.
Are you looking for a healthcare staffing agency to help make your dream job a reality? Favorite Healthcare Staffing places healthcare professionals in jobs across the country. Start exploring today!
If you want to learn more about our healthcare job opportunities, keep in touch with Favorite by following our healthcare blog and connect with us on Facebook, Instagram, LinkedIn, and Twitter. Make sure to check back next week for another Favorite Family Feature!