Giving Tuesday was created in 2012 as a simple idea: a day that encourages people to do good. Over the past nine years, this idea has grown into a global movement that inspires hundreds of millions of people to give, collaborate, and celebrate generosity.
People can give back in a variety of ways during Giving Tuesday⁠⁠—whether it's helping a neighbor, advocating for an issue they're passionate about, sharing a skill, or donating to causes—everyone has something to give and every act of generosity counts.
For 40 years, Favorite Healthcare Staffing has been committed to not only the healthcare professionals we staff, but also to our communities across the country. This Giving Tuesday, we reflect on the past four decades and acknowledge our employees who have demonstrated how radical generosity and community action can transform the world.
Volunteering for a Brighter Tomorrow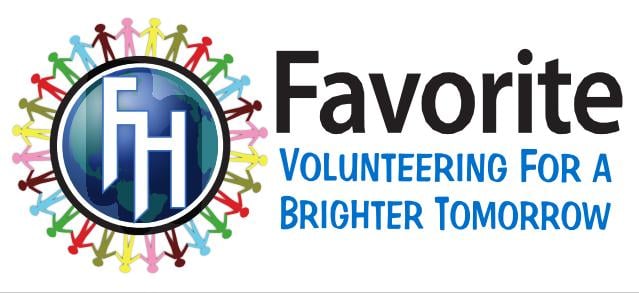 In 2013, Favorite launched its Volunteer Program, Volunteering for a Brighter Tomorrow. The initial program invited all corporate employees to volunteer for one day at Habitat for Humanity during a designated two-week period. The idea caught on quickly, and Favorite soon rolled out the program to all branch and field staff.
What started as a two-week period of giving, transformed into numerous charitable missions driven and organized by our employees⁠⁠—food and clothing drives, 5K fundraisers, blood drives, serving at homeless shelters, animal rescue centers and Ronald McDonald Houses. The generosity and amazing efforts of our employees was contagious.
Favorite was then honored with the 2015 American Staffing Association Care Award for our Volunteer Program. This prestigious national award recognizes outstanding corporate social responsibility initiatives that produce an overall positive effect on society.
My favorite volunteer memory is actually one of the very first things I was involved in when I started at Favorite. In the Fall of 2015, we did Habitat for Humanity and it was so fun to work as a team with all the different departments and help build someone their dream home. It was a great day.

Alex H. – Director of Direct Hire & Medical Societies
Hopecam
Favorite often ties our company events and seasonal celebrations to meaningful fundraising opportunities. In 2015, Favorite employees raised $4,000 for Hopecam. Hopecam is an amazing organization that helps children who are fighting cancer overcome social isolation. Through the use of mobile technologies, Hopecam provides a connection that reduces the stress of re-entry when children resume their normal life.
Blood Drives with the American Red Cross
Favorite's Volunteer Committee organizes annual blood drives through the American Red Cross at our corporate offices in Overland Park, KS. We also encourage our field staff to donate blood on the same day at their local blood banks.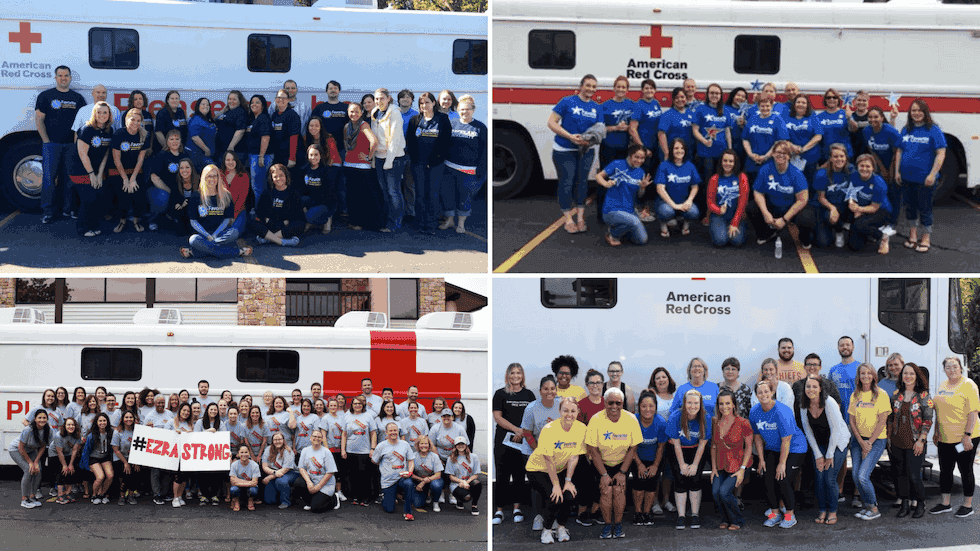 Showing Love for our Furry Friends
Humane Society of Greater Kansas City
In 2018, Favorite volunteers took a trip to the Humane Society of Greater Kansas City to help organize the shelter's storage units. The highlight of the day was playing and socializing with the adorable dogs and cats.
Strutt with Your Mutt
For the past four years, Favorite's Kansas City employees have attended Strutt with Your Mutt, an event benefiting Wayside Waifs. Strutt with Your Mutt is Kansas City's largest dog-friendly and dog-centered walk/run event. Participation provides comprehensive care to more than 6,200 homeless animals that arrive at Wayside Waifs.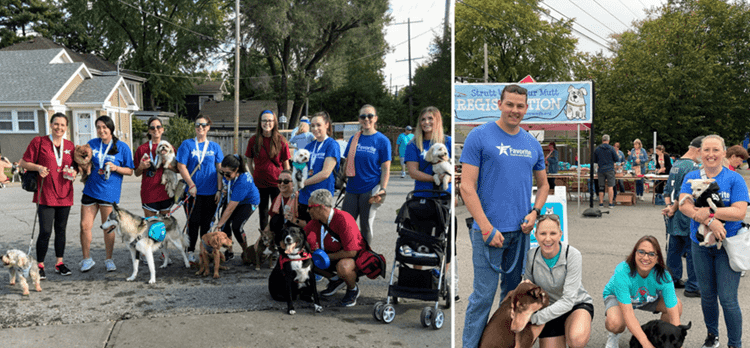 Adopt a Shelter Dog Month
Adopting shelter dogs and supporting local animal shelters is a cause we in the #FavoriteFamily have always held near and dear to our hearts. This year, shelters across the country have been reaching their capacity and Favorite wanted to show support by spreading awareness and helping our four-legged friends find their forever home.
In honor of Adopt a Shelter Dog Month, Favorite held a social media contest where people could share photos of their adopted dog. At the end of the month, five individuals were selected and Favorite made a $250 donation to the animal shelter of their choice. The shelters who received the donation were: Orphans of the Storm, Beauties and Beasts, Yellowstone Valley Animal Shelter, Oklahoma German Shepherd Rescue and KC Pet Project.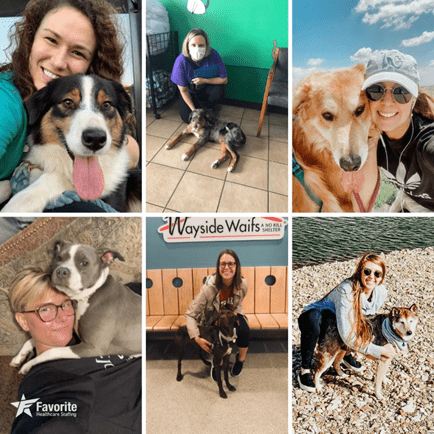 We are #EzraStrong
Favorite's company-wide "Wear Gold and Gray Day" supports Childhood Cancer Awareness Month and brain cancer awareness. This is a cause close to our hearts because a member of the Favorite Family, Ezra, was diagnosed with a medulloblastoma brain tumor in November 2017, and eventually won his battle with brain cancer. Favorite also held a blood drive in honor of Ezra in 2018 and showed our support by wearing "#EzraStrong" t-shirts.
Ronald McDonald House Charities
Throughout the years, Favorite employees have prepared and served meals at the Ronald McDonald House Charities of Kansas City (RMHC-KC). RMHC-KC helps keep families close to their sick children while they get the care and supportive services they need. Since 1981, RMHC-KC has provided comfort and care to more than 102,000 families.
Rose Brooks Center
Every year in December Favorite employees visit Rose Brooks Center, a domestic violence emergency shelter in Kansas City, to spread holiday cheer with baked goods, a visit from Santa, and Christmas gifts for the children staying at the shelter. Even during the pandemic Favorite was able to drop off gift donations – tote bags filled with a hat, warm socks, hand sanitizer, tissues, lotion and face cleansing wipes – and share a virtual reading from Santa of "Twas the Night Before Christmas."
Cradles to Crayons
Last year, the Favorite Chicago team spent time at Cradles to Crayons. "Cradles to Crayons provides children from birth through age 12, living in homeless or low-income situations, with the essential items they need to thrive – at home, at school and at play." The team helped run the non-profit's clothing drive initiative and learned about other forms of community volunteering.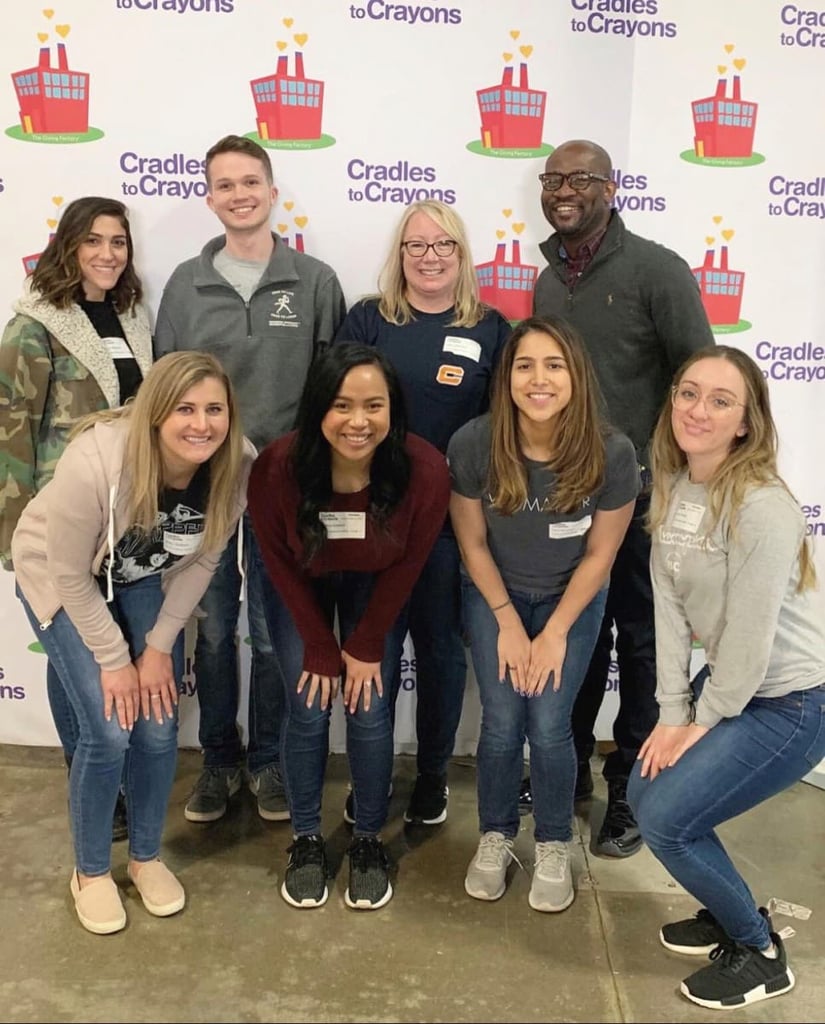 Serve St. Charles
For the last eight years Amanda Hoffman, Favorite's Vice President of Strategic Solutions, has supported a non-profit in the St. Charles, Missouri area called Serve St. Charles. Amanda explained last year how the organization continued to serve throughout the pandemic:
"Every year, Serve St. Charles puts on a Christmas Store event that provides Christmas gifts in a dignifying way for economically vulnerable families. This event serves over 350 children locally each year and has inspired four neighboring cities to hold similar events, spreading Christmas cheer across the area! This year has been a challenging year for fundraising and it's going to be a year where the needs are even greater. Serve created and sold t-shirts to raise funds for the Christmas Store."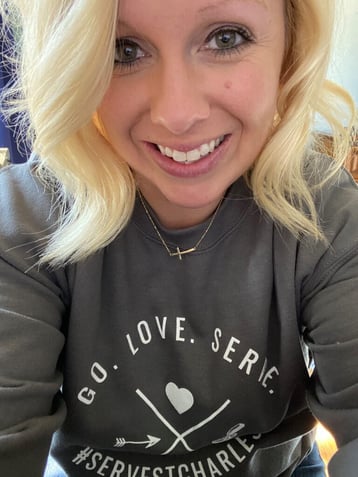 Food Bank of San Antonio, Texas
In December 2019, the Favorite team in Texas volunteered at the San Antonio Food Bank. They helped sort over 17,000 pounds of food, which supported more than 13,000 families in the area.
Avenue of Life
Favorite's Volunteer Committee visited Avenue of Life Kansas City this year to drop off over $500 worth of donations from our Favorite employees. The mission of Avenue of Life is to mobilize the community to equip and empower low-income individuals and families to be self-sustained and independent.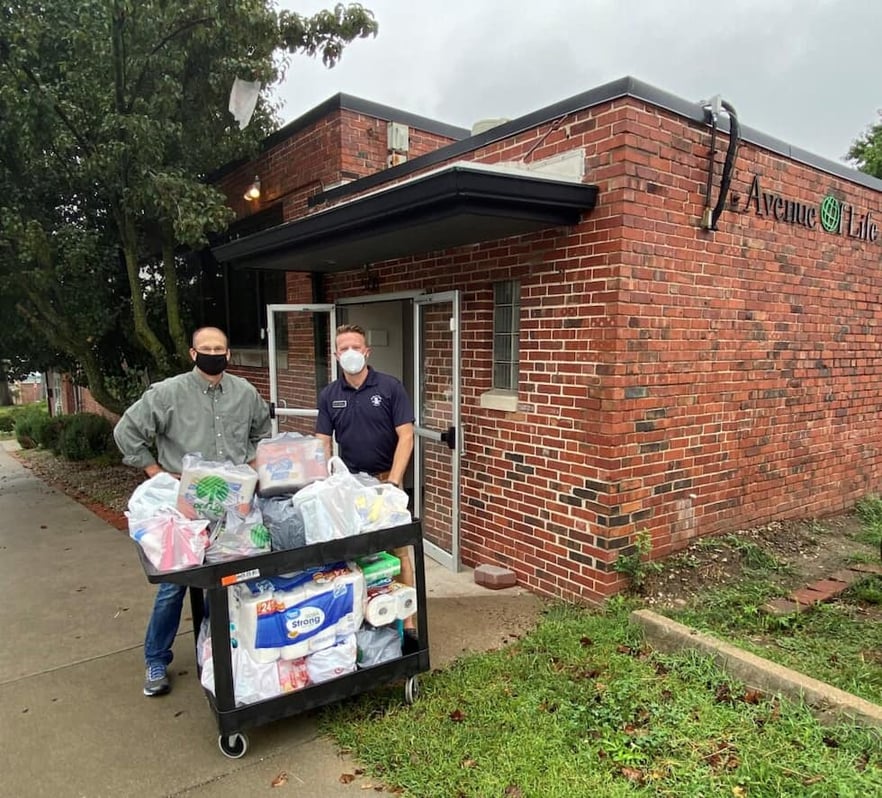 Favorite Charitable Donations
Favorite Healthcare Staffing regularly supports non-profit organizations across the country. This year Favorite proudly supported the following organizations through charitable donations.
Team Jack Foundation – Atkinson, Nebraska
Team Jack Foundation has raised millions of dollars for impactful child brain cancer research and works to create national awareness for the disease. Jack Hoffman is the inspiration behind the foundation. After being diagnosed with brain cancer at age five, Jack won the hearts of many with his touchdown run in the 2013 Nebraska spring game.
Tim Tebow Foundation Night to Shine – Jacksonville, Florida
The Tim Tebow Foundation is committed to celebrating people with special needs. Night to Shine, a prom centered on God's love for people with special needs held simultaneously around the world on the Friday before Valentine's Day each year, is not just an event, but an invitation into a community that values, honors and supports people with special needs and their families.
Rose Brooks Center – Kansas City, Missouri
Rose Brooks Center is about saving lives. Our mission is to break the cycle of domestic violence so that individuals and families can live free of abuse. We not only protect hundreds of adults, children and their pets who need our emergency shelter to escape life-threatening abuse, but thousands of families in the community who need support and resources.
Sickle Cell Disease Foundation – Ontario, California
The Sickle Cell Disease Foundation provides life-enhancing education, services and programs for individuals living with sickle cell disease. Our mission is "to improve the whole lives of those living with sickle cell disease across the nation by destroying barriers, cultivating unprecedented partnerships & employing innovative strategies to deliver impactful advocacy initiatives & life-enhancing programs, while fostering new research & therapies to eradicate sickle cell disease."
Urban Scholastic Center – Kansas City, Kansas
Urban Scholastic Center (USC) is a non-profit Christian ministry located in the heart of urban Kansas City, Kansas. Our current students – and the hundreds that came before them – are the inspiration behind the 16 years of USC in our community. As it was when we started, our focus continues to be on the holistic development of students and families in the Wyandotte County & KCK areas!
On November 30, 2021, join Favorite Healthcare Staffing and millions around the world in giving back, spreading kindness, and showing how together we can be a force for good.