Throughout the month of February, Favorite and its employees have celebrated American Heart Month. We've helped raise awareness this month by wearing red, setting health goals and getting active during the workday!
To wrap up our celebrations, Favorite employees shared their go-to healthy recipes. View the recipes in our gallery below and try them out for yourself. Share your own favorite recipes with us in the comments below!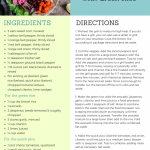 Grilled Veggie Burrito Bowls with Green Rice

Instant Pot Chipotle Chicken Bowls with Cilantro Lime Quinoa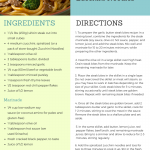 Garlic Butter Steak Bites with Lemon Zucchini Noodles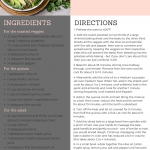 Kale and Quinoa Rainbow Salad
The information in this blog is for general informational purposes only and not a substitute for professional medical advice. Always consult a qualified healthcare provider for personalized guidance. The authors and publishers are not liable for errors or omissions, and reliance on the content is at your own risk.