What started in the United States as a day for anyone, anywhere to give, has grown into the biggest giving movement in the world. In just eight years, GivingTuesday has radically changed how we think about generosity and showed just how much power communities everywhere have to create change.
Whether it's making someone smile, helping a neighbor out, showing up for an issue or people we care about, or giving some of what we have to those who need our help, every act of generosity counts and everyone has something to give.
On December 1, 2020, join Favorite Healthcare Staffing and millions around the world in giving back, spreading kindness, and showing how together we can be a force for good.
"Do your little bit of good wherever you are.
It's those little bits put together that overwhelm the world."
We asked our employees how they unleash generosity in their communities and now we want to hear from you. How have you spread kindness throughout your community this year? Share with us in the comments and let's show how together we can be a force for good!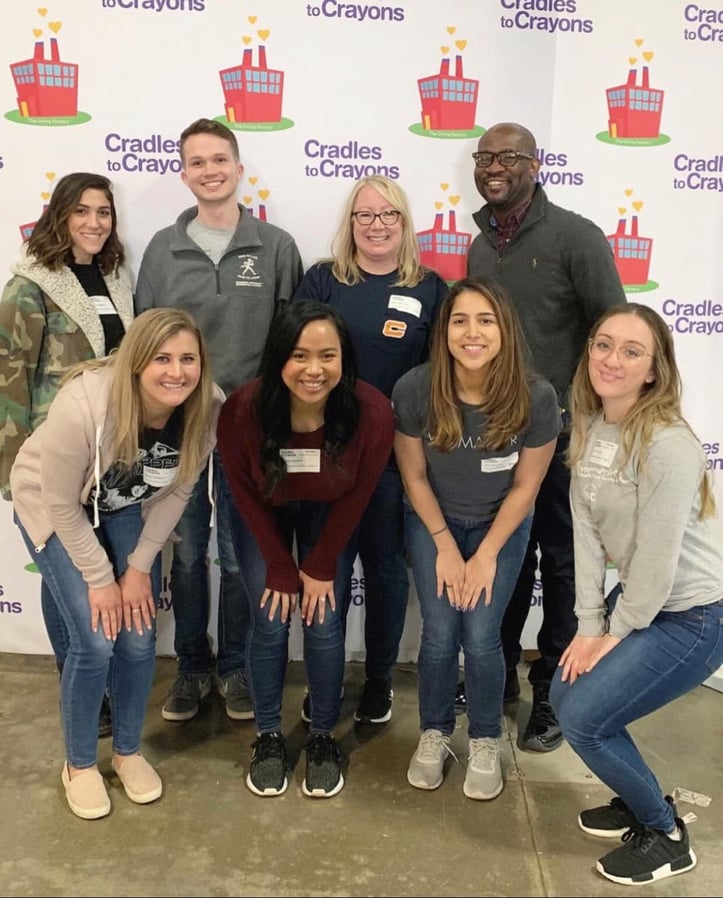 "The Favorite Chicago team spent time before the pandemic at Cradles to Crayons having the opportunity to assist youth in the Chicagoland area! That day, we helped with their clothing drive initiative and learned about other forms of community volunteering!" – Shane B.
"Knowing the challenges facing our healthcare staff, our girls decided they wanted to write letters of encouragement to staff members of our local hospital. They quickly got to work! Even creating a little mailbox for their letters where local friends/family could come and drop off additional letters." – Amanda H.
"For the last 7 years, I have had the honor of working alongside the amazing Serve St. Charles team. Every year they put on a Christmas Store event that provides Christmas gifts, in a dignifying way, for economically vulnerable families. This event serves over 350 children locally each year and has inspired 4 neighboring cities to hold similar events, spreading Christmas cheer across the area! This year has been a challenging year for fundraising and it's going to be a year where the needs are even greater. Serve created these fabulous shirts as a fundraiser for the Christmas Store." – Amanda H.
"My roommates and I did a 5K last month to raise money for mental health support for those who can't afford help. This month we donated a bag of groceries to the elderly in need." – Claire S.
"This year, knowing a lot of people were out of work due to COVID and in need of support, our daughter decided to use her birthday as a food drive for the local food pantry. We set up a drive-up event where people could come by and safely drop off food donations." – Amanda H.