National Allied Health Professions Week is celebrated annually during the first full week of November and is dedicated to allied healthcare professionals everywhere. Favorite recognizes Allied Health Week every year to honor these professionals who impact our healthcare system daily.
Allied health workers make up a substantial portion of the healthcare industry and each contribute to helping individuals get better every day. Read more to learn about allied health and the significance these professions have in our communities.
What is Allied Health?
Allied healthcare professionals are specially trained individuals who are typically licensed or certified in their discipline. They diagnose, evaluate, and treat acute and chronic conditions, as well as promote health wellness and preventative medical practices. Jobs in the allied health field are diverse and, to name a few, include medical assistants, physical therapists, surgical techs, phlebotomists, respiratory therapists, and ultrasound techs.
Those in allied health make up an estimated 60 percent of the healthcare workforce in the United States and have essential roles in the industry. They have an impact on the well-being of their patients and their families, communities, and the general education of health. Allied health providers aren't just found in hospitals, but also work in a variety of settings such as surgery centers, nursing homes, imaging centers, rehab facilities, and so many more.
Below is a breakdown of the four allied healthcare sectors and how each contributes to a patient's overall health.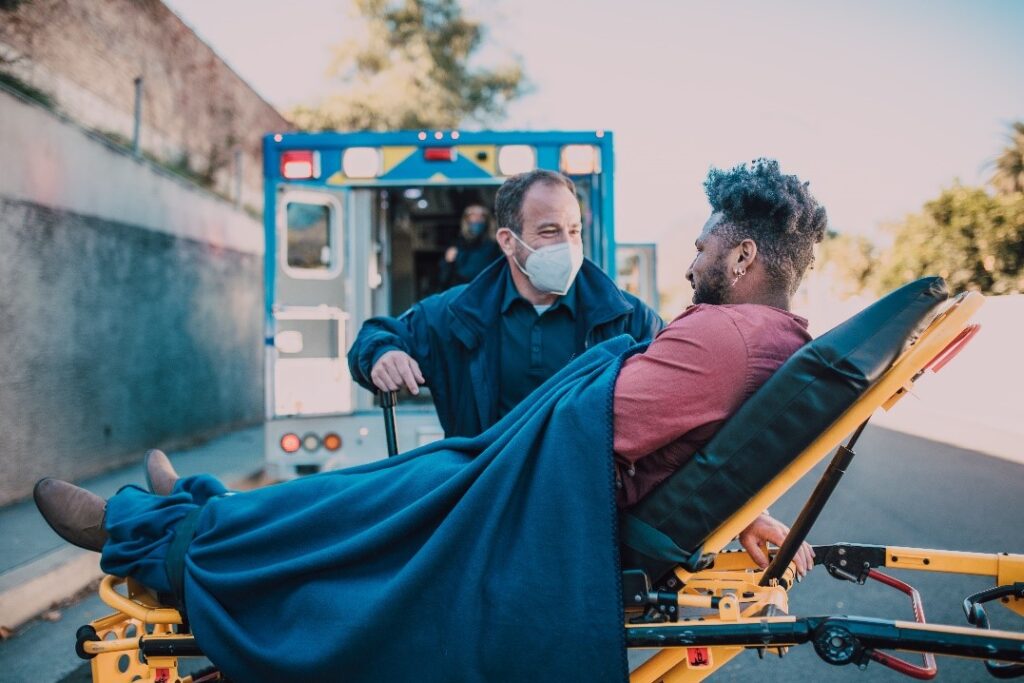 Surgical Services
Professions in Surgical Services include Scrub Techs, Sterilization Techs, Anesthesia Techs, and CVOR Techs. You will find these positions in a variety of operating rooms, including Vascular, Endoscopy, OB/GYN, Thoracic, Cardiovascular, Orthopedics, and more.
Their general responsibilities include prepping patient rooms for surgeries, assisting surgeons during surgical procedures, sterilizing and decontaminating all tools used in an operating room, and performing tray counts.
Respiratory
The Respiratory sector of allied health includes Respiratory Therapists and Polysomnographers. They treat a range of respiratory issues including cardiopulmonary problems, pneumonia, asthma, bronchitis, cardiac failure, sleep apnea, emphysema, and more.
These professionals work in settings such as hospitals, long-term acute care, skilled nursing facilities, rehab facilities, educational institutions, diagnostic laboratories, and sleep disorder centers. Respiratory professionals work with a variety of patient age groups including Pediatrics and Geriatrics, as well as the NICU and PICU.
Rehab
Allied professionals who work in Rehab can be Physical Therapists, Occupational Therapists, Speech Therapists, Certified Occupational Therapy Assistants, and Physical Therapy Assistants. These positions are typically found in rehab facilities, sports therapy clinics, hospitals, nursing homes, and home health.
Physical therapists assist patients with recovery after an injury or illness, while occupational therapists help patients with performing daily living activities. Finally, speech therapists assist patients with preventing and diagnosing different types of speech disorders.
Imaging and Radiology
The Imaging and Radiology segment of allied health includes Radiology Techs, Xray Techs, Ultrasound Techs, CT Techs, MRI Techs, Interventional Radiology Techs, Cath Lab Techs, Echo Techs, and Radiation Therapists. The settings they typically work in are hospitals, doctors' offices, clinics, and imaging centers.
Allied healthcare professionals who work in Imaging and Radiology obtain images through the use of X-rays, ultrasounds, and other equipment to help doctors diagnose, treat or address patient medical concerns and conditions.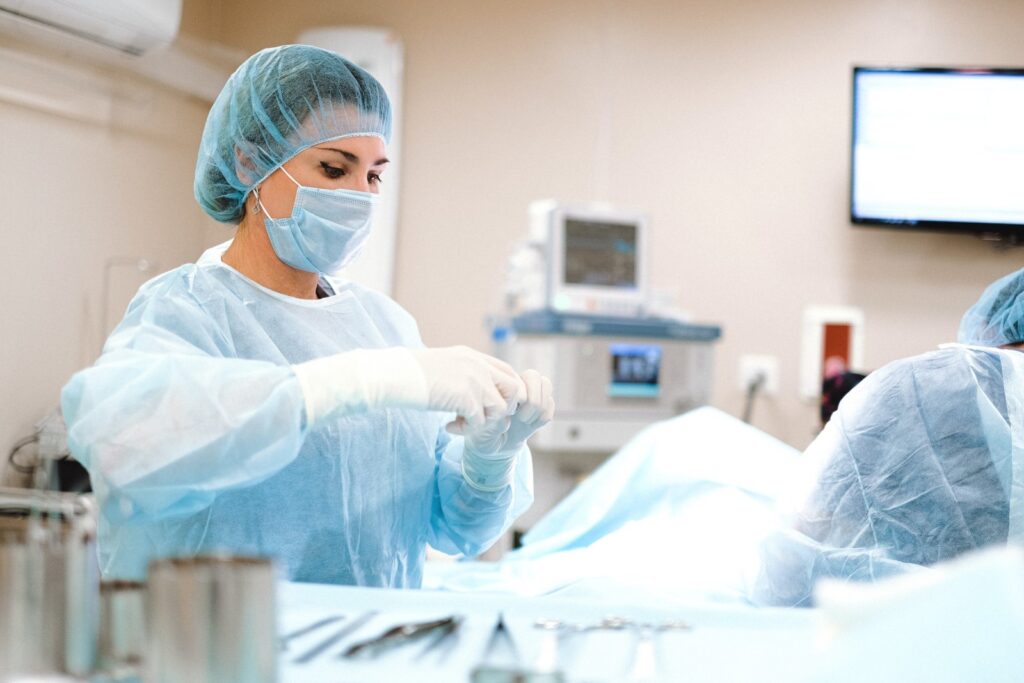 Why Pursue a Career in Allied Health?
An allied healthcare career can be extremely rewarding both personally and financially and there are many advantages for considering a career in this field. Here are our top four reasons to fall in love with an allied health career.
Reason #1: Job Security
The healthcare industry has always had a high degree of job security and continues to grow rapidly. According to the Bureau of Labor Statistics, employment in healthcare occupations "is projected to grow 16 percent from 2020 to 2030, much faster than the average for all occupations, adding about 2.6 million new jobs." Due to this tremendous growth in employment, allied health is an ideal career to pursue.
Reason #2: Flexibility
Compared to many other healthcare professions, training in this field is relatively quick with many training programs ranging from one month to two years, depending on the field. Fast training allows you to enter the workforce quickly and start earning money. There is also an abundance of career paths you can choose from depending on your interests, and you can find an allied health job in almost any location or setting.
Reason #3: Pay and Benefits
Allied health jobs provide competitive starting salaries, benefits, and numerous opportunities for advancement. There are many organizations that offer convenient online certifications, allowing you to become more specialized in your field and enhance your career. The American Allied Health (AAH) or National Healthcareer Association (NHA) provide a variety of certifications and are a good place to start!
Reason #4: Job Satisfaction
A career in healthcare can be incredibly rewarding and fulfilling. You will have a direct impact on the lives of your patients and can help them get the most out of life with the care, advice, and support you provide. You will have the chance to make a difference and positively influence those who are in your care. The work you do daily will contribute to creating a healthier world – there's no profession more satisfying than that!
Words from our Favorite Family
"Loving what I do is one of the purest forms of happiness. Currently, being at a level one trauma center, I witness great things each and every day. I get to work side by side with some of the greatest surgeons of our time." – Krysta, Certified Surgical Tech
"I enjoy being part of a team that can help others during difficult times. So many people depend on us and being able to travel to where help is needed most and meet so many amazing people has been an amazing journey." – Liliana, Mental Health Tech
"I have been very fortunate with the assignments I have had. Favorite has made my experience as a traveler very simple with their mobile app and continuous communication. My recruiters ensure I receive what I need so that I can focus on helping the community during this time of need – one breath at a time." – Odale, Registered Respiratory Therapist
"I spent many years in cardiology assisting in the nuclear medical lab and the stress echo lab. My interest in echo was what motivated me to get into the US. Once I got into a US school, I learned there was so much more out there than hearts. I enjoy the variety of my profession and I get to help connect the pieces of diagnostic puzzles." – Michelle, Diagnostic Medical Sonographer
Take the Next Step in Your Allied Health Career
Favorite Healthcare Staffing strives to provide not only a job but a lifetime career for our allied health professionals. Director of Allied Health Services, Christyna, recognizes the impact these individuals have had throughout the pandemic. "We truly appreciate our Allied Professionals and their commitment to patients and communities around the world. Their diverse roles have had an immense impact and they continue to inspire us every day."
Ready to make a difference with Favorite? From day one, your dedicated recruiter has your back and can place you in top-rated facilities, clinics, and physicians' offices across the country that will give you the skills you need to take your career to the next level. Apply today to join the Favorite Family or search our open allied health positions to connect with your Favorite Recruiter today!
Stay in touch with Favorite by following our healthcare blog and connect with us on Facebook, Instagram, LinkedIn , and Twitter!