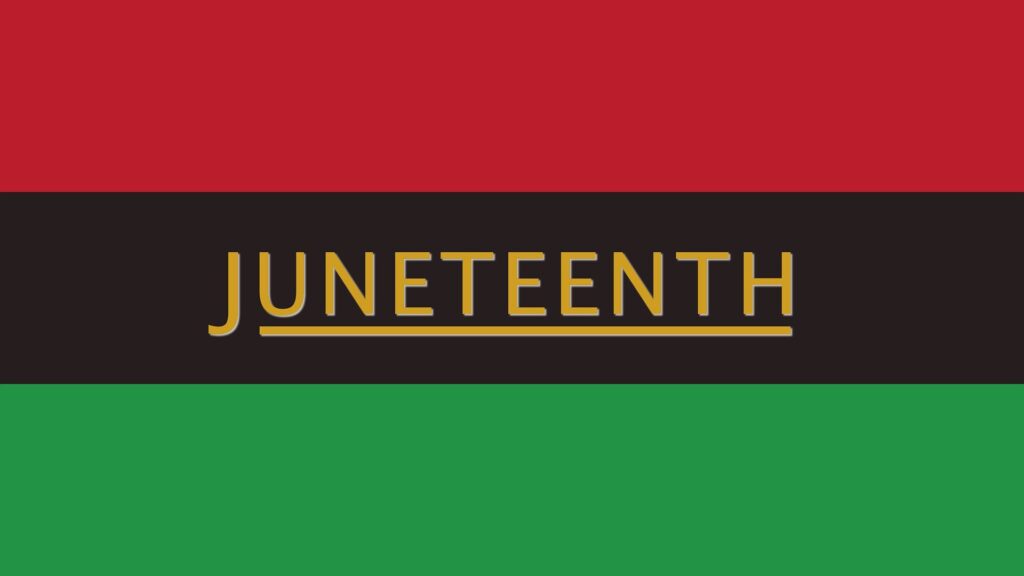 Here in the United States, several holidays are set-aside to celebrate the freedoms we all cherish and enjoy as American citizens.
Independence Day or "4th of July" commemorates the signing of the Declaration of Independence. It was on that historic day in 1776 that made us a free nation, no longer subject to British rule. Two federal holidays established to honor American soldiers who fight for our freedom, or who have lost their lives while serving, are Veterans Day and Memorial Day. Finally, there's Juneteenth.
Juneteenth, the little-known holiday with a quirky name, actually marks what some acknowledge as this country's second Independence Day. If you're not familiar with Juneteenth (as many people are not), keep reading to learn more about this significant day, and how we plan to honor it here at Favorite Healthcare Staffing.
The origin of Juneteenth dates back to the time of the Civil War. Known as the bloodiest conflict on US soil, the Civil War was fought over the moral issue of slavery. Brother against brother. North against South. The Civil War lasted four years, from 1861 to 1865.
President Abraham Lincoln issued the Emancipation Proclamation on January 1, 1863. Issued as an executive order, the Proclamation changed the legal status of more than 3.5 million enslaved Black people here in the United States. In theory, the Emancipation Proclamation brought an end to slavery.
However, news didn't travel as fast back then, as it does today. Geographically, the state of Texas was the farthest US state traveling westward. Texas was considered a confederate state and allowed legalized slavery. It wasn't until two and a half years after the Emancipation Proclamation was issued, that roughly 250,000 slaves living in Texas finally learned of their freedom.
On June 19th, 1865, General Gordon Granger, of the Union Army arrived in Galveston, Texas to read the following words: "The people of Texas are informed that, in accordance with a proclamation from the Executive of the United States, all slaves are free." And with the reading of that very sentence, every American was finally granted freedom.
Upon hearing the news, the formerly enslaved people of Galveston broke out into immediate celebration. However, it wasn't until a year later that official Juneteenth celebrations began to take place across Texas. Also known as "Freedom Day" or "Emancipation Day," the early celebrations of Juneteenth included festivals, church services, and even political rallies where the newly freed slaves were given step-by-step voting instructions.
156 years later, Juneteenth celebrations continue to be very similar and take place in Black communities all across the United States. Before becoming a federal holiday this week, Juneteenth was recognized in 47 states and the District of Columbia. Many US companies even observe Juneteenth as a company holiday. Organizations like Nike, Target, and Twitter have all made June 19th a paid company holiday to commemorate the freedom of those enslaved in Texas.
This year, for the first time ever, Favorite Healthcare Staffing will offer June 19th as a day off for corporate and branch employees.
On that day take the time to honor the historical event and educate yourself through a host of various activities:
Support a local Black-owned business
Read the written works of Black authors like Toni Morrison and James Baldwin
Enjoy seasonal foods from the African diaspora such as okra and watermelon
Organize or participate in a voter registration drive
Donate your time or money to a charitable organization that positively impacts the Black community
So, please take a moment to celebrate this historic day in Black History and American History. Happy Juneteenth!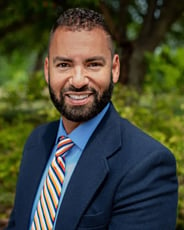 About the Author
Jeff Welch serves as Corporate Director of Learning and Development at Favorite Healthcare Staffing. He is a corporate trainer, leadership coach, public speaker, and writer. As a trainer, Jeff has delivered training workshops in the United States and internationally. As a writer, he's written for newspapers and television stations throughout the state of Kentucky. Most recently, Jeff served as a guest writer for Training Industry Magazine. Jeff holds a Bachelor of Arts Degree in Speech Communications and Broadcast Journalism from Western Kentucky University, as well as a professional certificate in Diversity and Inclusion from Cornell University.