The first Tuesday in June is recognized as National Healthcare Recruiter Day. This day recognizes those who play an integral role in keeping the healthcare system running effectively. In honor of this day, we wanted to spotlight two of Favorite's finest recruiters.
Are you interested in a career where you can make a difference? Visit our corporate careers page for more details on our healthcare recruiter job openings.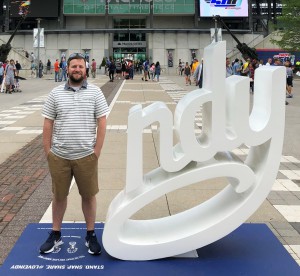 Healthcare Recruiter Spotlight: James Eby
James Eby recently celebrated two years with Favorite and is an incredible asset to our Indianapolis branch. What does he love most about healthcare recruitment?
"The thing that I love most about healthcare recruitment is knowing that someone's loved ones will have the care they need. When we (as healthcare recruiters) are able to find a great healthcare professional to fill a facility's needs, we know that someone's loved one is getting the care they need. If it was my loved one that was not getting the proper care they need because of short staff, I would not be happy. That is the driving force that keeps me going." When he's not at work, James enjoys spending time with his family and friends, traveling and attending as many sporting events as he can.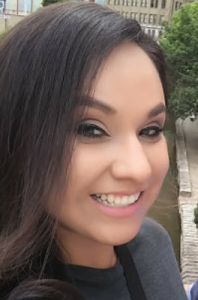 Healthcare Recruiter Spotlight: Lizette Hernandez
Lizette Hernandez is a Senior Recruiter at our San Antonio branch and has been with Favorite for over 10 years. When asked why she loves healthcare recruitment she responded, "the excitement of learning something new each day. People are my passion. I love being able to recruit for people who can make a difference in the lives of others and their healthcare."
While she isn't working, Lizette loves to attend school events for her three boys and workout with her husband.

Thank you, James, Lizette and all our fantastic recruiters. You are what makes Favorite so special and we appreciate your hard work and dedication!
Ready to be matched with an all-star healthcare recruiter? Apply online and a recruiter will be in touch to help with your job search!